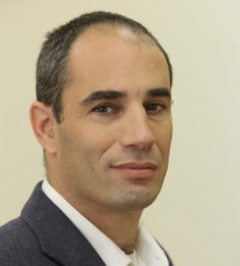 The company was founded by Mr. Kfir, CPA (Isr.)
Mr. Kfir has served as Chairman, Board member, Interim CEO, CFO, Advisor and Court-Appointed Officer of various companies.
Among his previous roles, Mr. Kfir served as Executive Chairman of Plaza Centers NV (AIM) and GlobusMax as well as a Board member in Elbit Imaging (Nasdaq), Elbit Medical (TASE), Orkit Communications (TASE) and Conduit. He also served as a member of audit committees in several public companies.
In addition, Yoav served as the sole bond holders committee member in IDB Development (TASE) and a member of the bond holders committee in the restructuring processes of Africa Israel Group (TASE) and Elbit Imaging (Nasdaq) on behalf of Davidson Kempner, a $34B US fund.
Yoav also served as a court appointed Trustee to Alvarion (Nasdaq), Eshbal (Priority) and others as well as a Court-Appointed Expert to Sunny Electronics (TASE), Kaman (TASE), Petro Group (TASE) and others.
Mr. Kfir has been a featured speaker in different conferences- in Israel and other locations and is mentioned in the economic press on various issues relating to Special Situations.
Prior to founding VAR GROUP, Mr. Kfir managed audit projects as well as business development at PwC Israel. 
 Mr. Kfir serves as chairman of the Jerusalem Mental Hospital's Friends Society and on several audit committees of non-profit organizations.
Mr. Kfir holds a B.A in Business Administration and is a Certified Public Accountant.